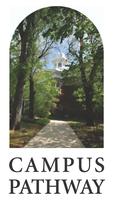 High school parents and students are invited to attend a free college planning seminar titled, "How to Choose the Best College for Your Student and Your Pocketbook."
With the variety of institutions, bewildering array of qualities, and wildly ranging prices of colleges today, the process can be daunting for most families.
In this seminar you will learn how to find the very best colleges that fit a student's personality, academic profile, social characteristics, and career aspirations. You will also learn how to minimize the cost of college expenses for your family.
The speaker is Jeffrey Morrison, Principal of Campus Pathway and member of the National Institute of Certified College Planners (NICCP).
Campus Pathway is a college consultancy focused on helping families find, select, and afford colleges that best match their kids.
The seminar is being held on four separate Saturdays at the Almaden Community Center:
Saturday, July 30, 2011 from 1:30-3:00pm.
Saturday, August 20, 2011 from 10:30am–12pm
Saturday, September 10, 2011 from 10:30am-12pm
Saturday, October 1, 2011 from 1:30-3pm
A reservation is required. You can register online.