Almaden Real Estate
&

Almaden Homes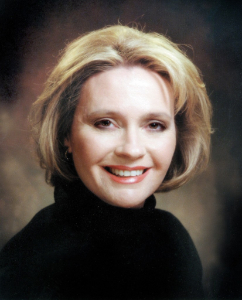 #1 Almaden Real Estate Agent
Almaden Realtor, Therese Swan, specializes in Almaden Valley Real Estate. She has been the #1 Almaden Valley Real Estate Agent for 2013, 2012, 2011, 2010, and 2009 - according to the MLS. During each of these years she has sold more residential real estate in Almaden Valley than any other Realtor. This includes both the total number of homes sold and total dollar volume when measured per individual real estate agent.
Real Estate Agent Therese Swan
Therese Swan is known among her colleagues and clients for her integrity and professionalism. She is one of the top-producing residential real estate agents in the United States. While most agents are struggling in the real estate business, each of the past four years for Therese has been better than the previous year, facilitating tens of millions in sales for her clients annually.

Therese is one of the most aggressive agents at marketing and promoting her clients' properties. Beyond investing in creative advertising in traditional and online media, Therese offers her clients advantages including high-resolution professional photography, videography, and search engine optimization.

Perhaps an even more powerful aspect of Therese's value proposition is her relationships and connections to get your property sold or to help you find your dream home. Additionally, nobody knows real estate in the area as well as Therese does, which means that she can help you find the perfect home for your needs.

Therese's proven performance speaks volumes about how she will help you accomplish your real estate goals. Using Therese to buy or sell your home is a wise choice. Her record of excellence, strong contacts, frequent referrals, and happy clients are proof.
Why List Your Property With Therese Swan
Therese Swan has been recognized by The 2012 Wall Street Journal & REAL Trends Top 1,000 in its annual ranking of the top real estate agents in the U.S. Therese is the only Realtor specializing in Almaden Valley real estate to make the prestigious Top 250 by Sales Volume.
Therese is in the top 1% of all Alain Pinel Realtors agents in 2010, 2011, and 2012. APR is ranked among the top 5 largest residential real estate firms in the nation.
Therese's exceptional performance distinguished her among the prestigious group of Top Realtors in all of Santa Clara County in 2011.
For each of the past three years, Therese sold the most homes and had the highest dollar volume per agent in San Jose's most prestigious real estate market – Almaden Valley.
Few agents invest as much money on advertising, marketing, photography, and videography – with each and every one of her clients – as Therese does.
Search Almaden Real Estate for Sale
Use our unique, patent pending application to search Almaden real estate for sale by assigned schools and API scores, in addition to many other property details.
Check out the 2012 Academic Performance Report for all Almaden Valley Schools This in-depth report includes the Academic Performance Index (API) and Standardized Testing & Reporting (STAR) scores and rankings for all public elementary, middle, and high schools in Almaden Valley. Compare school rankings side-by-side.