#1 Almaden Real Estate Agent
Almaden Realtor, Therese Swan, specializes in Almaden Valley Real Estate. She has been the #1 Almaden Valley Real Estate Agent for 2012, 2011, 2010, and 2009. During each of these years she has sold more residential real estate in Almaden Valley than any other Realtor. This includes both the total number of homes sold and total dollar volume when measured per individual real estate agent. Here you will find all Almaden homes for sale, Almaden real estate market trends, Almaden schools and API scores, and a wealth of information about the Almaden Valley community. Find me on Google+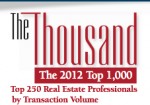 NEW! Therese Swan recognized by The 2012 Wall Street Journal & REAL Trends Top 1,000 in its annual ranking of the top real estate professionals in the United States. Therese is the only Realtor specializing in Almaden Valley to make the prestigious Top 250 by Sales Volume category for 2012.
Almaden Real Estate for Sale by School & API Score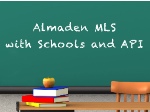 Search Almaden Real Estate for Sale by assigned schools and latest API scores! Other Almaden Valley real estate websites may show you the school closest to a home for sale – but your child may be assigned to attend a different school. Using our patent pending application you can search homes for sale in Almaden by property features, price range, assigned schools, and school API scores.
Almaden Valley Schools: 2012 Academic Performance Report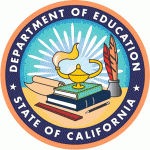 NEW! Check out the 2012 Academic Performance Report for all Almaden Valley Schools.
This report includes the Academic Performance Index (API) and Standardized Testing & Reporting (STAR) scores and rankings for all public elementary, middle, and high schools in Almaden Valley.
Featured Almaden Valley Homes
Almaden Valley Real Estate Trends
Almaden Real Estate Trends is a weekly report that includes important market trends, key statistics, and unique insights about Almaden real estate, Almaden homes, and mortgage rates that affect Almaden Valley homes for sale. The report is useful to Almaden Valley home buyers and sellers.